Welcome to the launch of our Woman's Ministries website!  It is only fitting that we start on the day that we like to RECOGNISE our mothers.
We hope you will check in for our weekly post containing a short devotional, season tips and food for thought.  Here is our first posting: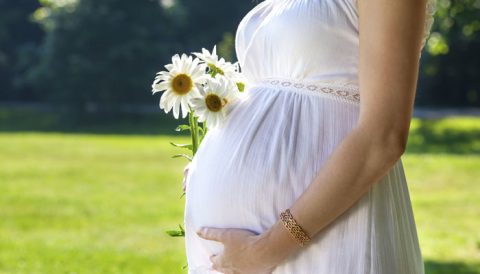 Blessed Art Thou Among Women! Luke 1:28, 42.
Twice Mary, the mother of Jesus was told this, once by the angel Gabriel and later by Elizabeth, her cousin. Most of us would agree that Mary was truly blessed for being chosen to carry out such an honorable role as carrying the Son of God in his quest to save humanity. But, have you considered that you are blessed as well? Today as we celebrate Mother's day we recognise what a blessing it is to be a mother. To cooperate with God in the miracle of creating life and fulfil the commandment given in Eden to "be fruitful and multiply" Genesis 1:28. In fact being fruitful was considered being blessed since having an heir was highly valued during that time.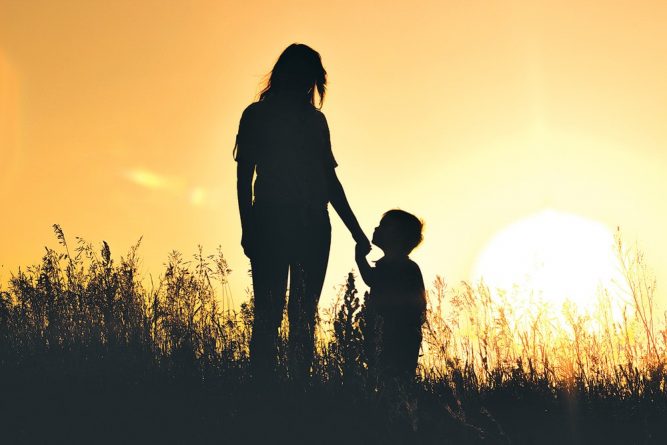 Some see childbirth as a major inconvenience and even a thing to be hated with our unique physical ability to bear children, thereby hindering their quest for equality with men. I think it is a gift in the form of a miracle that should not be taken casually. It is us working with God in harmony of the plan to provide for a future generation of citizens of heaven. Your mother had a role in raising you to become who you are today and you as a mother also have that role as the Holy Spirit guides you in wisdom to be the best mother you can be so "your children will raise and call you blessed"  Proverbs 31:28.
Let us also be conscious of those who have struggled with being childless; considering how difficult this day may be for them. Help them know the source of life first, where we can take our sorrows and struggles and give them to Him who made us and knows our every need.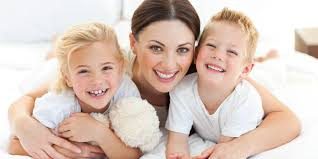 God Bless you today and throughout the week as you go about the important work God has given you.
Blessed art thou among women!
Flowers for Mother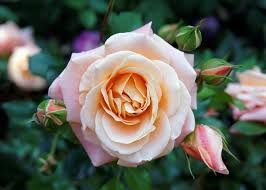 It always amazes me how a prickly plant such a rose can produce such beautiful and sometimes beautifull smelling flowers. Even though working with them is painful we need to realise the prickles protect the plant from being touched and destroyed by animals. You can use them to your advantage to keep traffic off your flower beds by planting them in the path where traffic should not go. Not only will you get a beautiful show, but you will protect the rest of the flower bed.
Mother's day is a time when mom commonly gets roses. Why not give her a hardy rose that can survive our winter and keep giving blooms throughout the summer. When buying make sure the label reads Hardy rose. Check the mature size so you have enough room for a suitable spot. Make sure it is planted a warm sunny location with well drained rich soil. It will need to kept watered and fed rose fertilise throughout the blooming season. Enjoy.
Spring Cleaning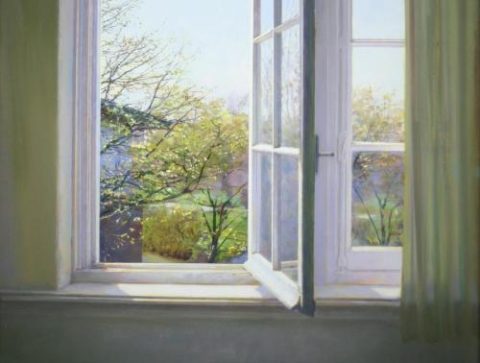 You know spring is here when you can open your windows during the day and let the oxygen flow through your house before the mosquitoes find their way in.  That's when you notice how much dirt has accumulated through the winter.  Here are some window cleaning tips:
Clean them on a cloudy day when it is not too hot and streaks are less likely to occur.
Start by washing with slightly soapy water to remove dirt, and insect remains.
Make sure you wash the screens thoughly too otherwise the dirt from them transfers to your clean windows. The screens hold more dirt than you think. If your screens are removable they are easily washed in the bathtub or outside with the garden hose, then left to air dry.
 Put some vinegar in the rinse water to rinse the soap off your windows.
Squeegee off the water and wipe the edges dry.
I have heard of other tools such as newspapers to clean, and putting various other solutions in the water but this has worked the best for me.
Now you can enjoy the green scenery on the other side without any barriers. In fact you may need to hang some things in the window to keep the birds from flying through it now that the window is so clean.
Recipe of the week
Tis the season for asparagus. click on the link below for this delicious recipe.